DIVISION:
ROLE:
Subcontractor
OWNER:
TDOT
CONTRACT DATE:
October 2015
CONTRACT VALUE:
143,272,241.97
COMPLETION DATE:
January 2020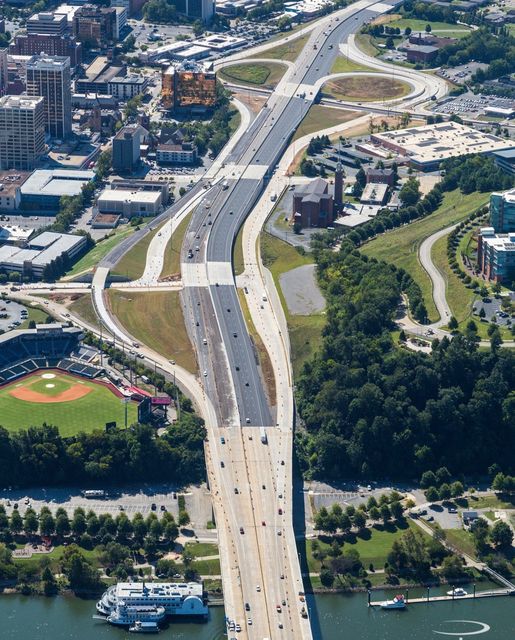 This project is located on US 27 in downtown Chattanooga, Tennessee. Dement Construction Company, LLC is the prime contractor to TDOT and Wright Brothers crews are doing the grading, drainage, and paving.
The project design calls for a major reworking of the downtown Chattanooga freeway, in an effort to straighten it and add traffic lanes. The new road will consist of six travel lanes (three in each direction), with dedicated lanes for traffic entering/exiting the roadway. Several new bridges will be constructed. New frontage roads, multiple walls, and a wider footprint separating downtown Chattanooga from the old Cameron Hill section will also be part of the project.
On the Olgiati Bridge, a new travel lane and shoulder will be added in each direction. The necessary bridge supports were put in place several years ago during a separate widening project that was completed in January 2003. At that time, the substructure (support system) was constructed wider than the superstructure (deck) in anticipation of the future widening of the bridge in conjunction with the US 27 corridor improvements.